Uogataki Waterfall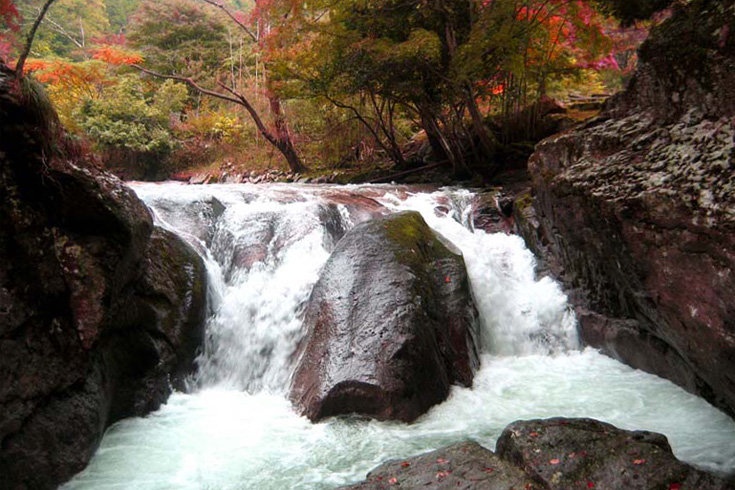 The fact that the big rock in the halfway on a river could put fish with the history of the name of "Uogataki" from a place similar to the form that a waterfall is being climbed at all.
I camp at an autocamping place in summer here, and they're adequacy and fish, I get and bustle with the people who enjoy boating on the river.
The resort village in this Uogataki waterfall "Uogataki So" becomes fully booked in a weekend and the summer holidays. The place which can be enjoyed as a family.